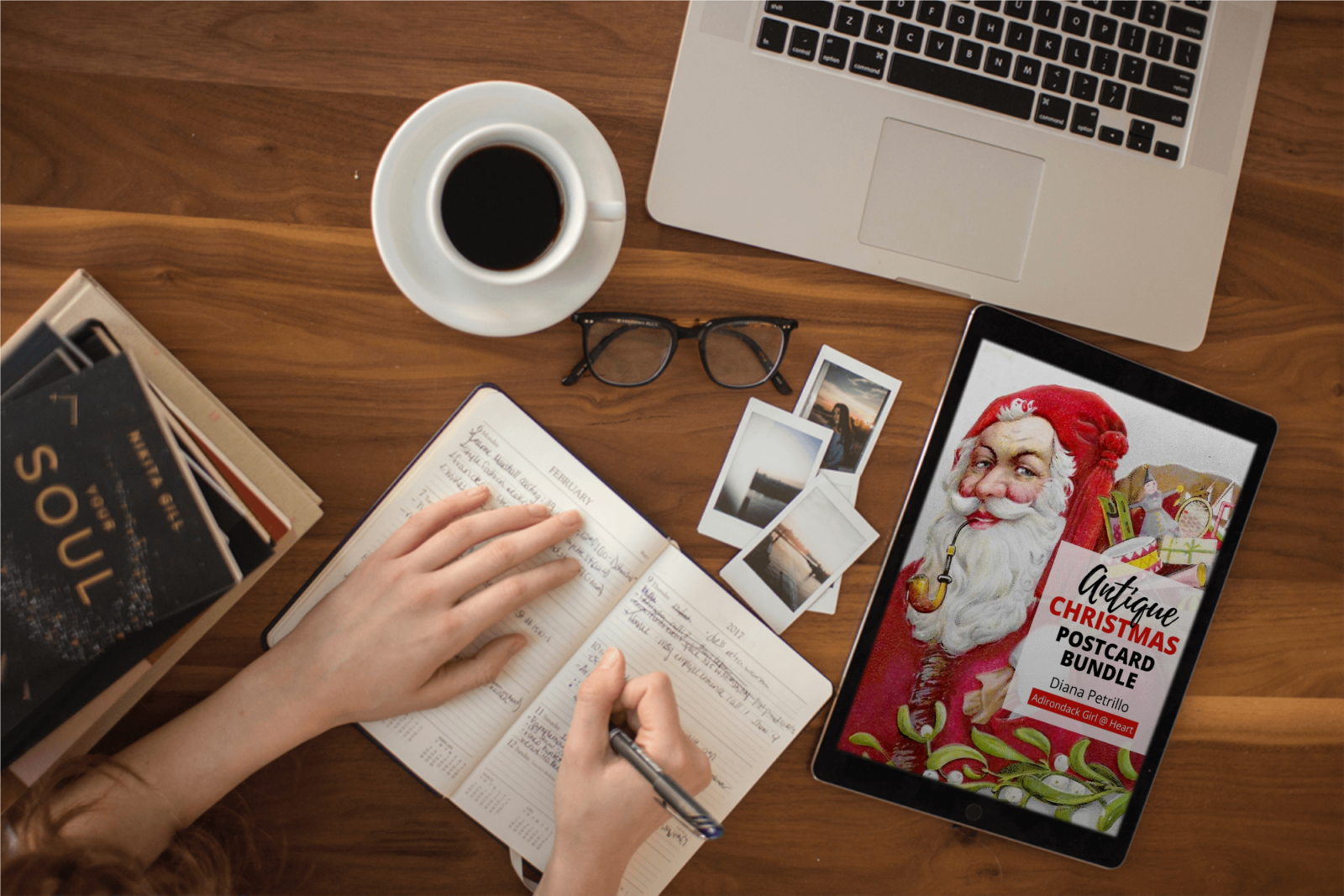 Finding quality antique Christmas cards has become very difficult!

I've done the hard work by hand-picking a
selection of eighteen gorgeous cards and bundling
them together for you.
You'll fall in love the variety of designs
and will have no trouble finding the perfect
compliment for your project.

What's In the Bundle?
You'll get a downloadable PDF with 18 antique postcards dating to the late 1800's.

The three you see to the left are included in the bundle, along with others portraying children, kittens, and even an airplane(!).
These charming, vibrant cards can be printed on special "presentation" paper (available at your office supply store) and used for all kinds of Christmas projects.

Detailed printing instructions are included in the PDF file. I promise, you're going to love these cards!